Measuring Employee Productivity In Today's Workforce.
Looking to improve employee productivity? "Measuring Productivity in Today's Workforce" teaches you how to assess valuable work and how to get more out of your employees in today's work environment. Learn new methods for measuring productivity and improving it to maximize productivity, boost employee efficiency and create better quality work.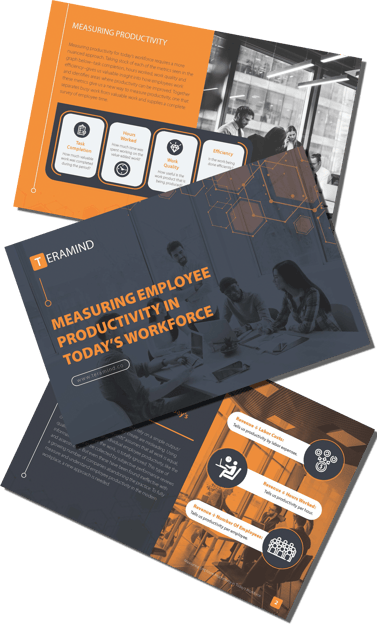 The Highlights
The Path To A Productive Workforce

Measure
To truly understand productivity and improve it, busy work and valuable work (tasks that progress the company's goals) should be separated and accounted for.

Collect
Collecting four key data points will tell you the true value of productivity within your workforce - task completion, efficiency, time worked and work quality.

Understand
Analyzing and understanding the results of each metric to identify areas where productivity needs improvement among your team.
The Statistics
Why Does This Matter?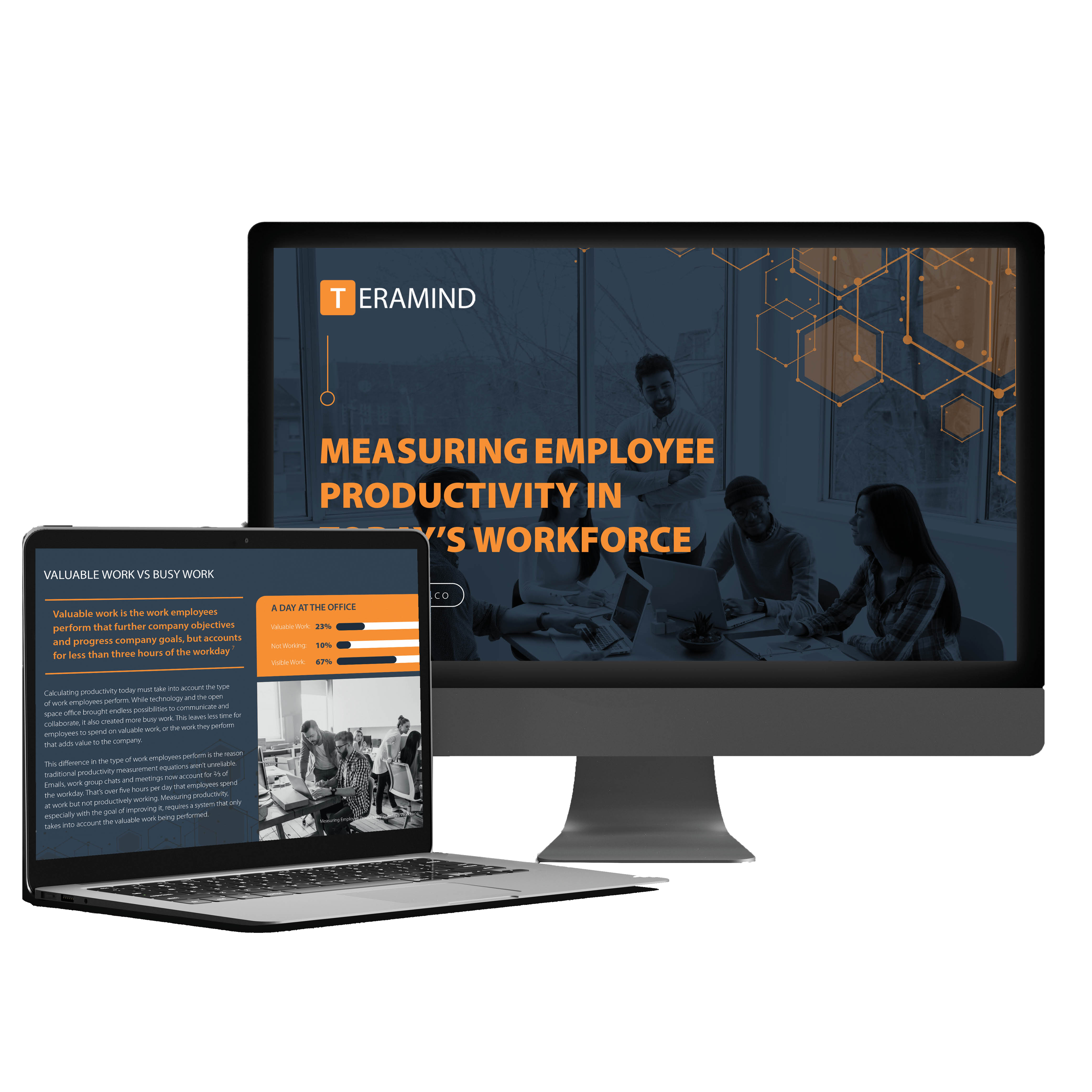 5% Of Employees
Are currently fulfilling or reaching their productivity potential.

80% Of Employees
Report that they often feel overworked in their current positions.

2.4 Hours Per Day
Is the average amount of time spent on productive work.

68% Productivity Decrease
When employees feel overworked, there is a 68% productivity decrease.
Take The Quiz
Is Your Team Stuck In A Productivity Rut?
Discover how your team's productivity can be improved by updating the way you measure employee productivity. Take the quiz and find out how much you know about productivity and how you can improve to benefit your team.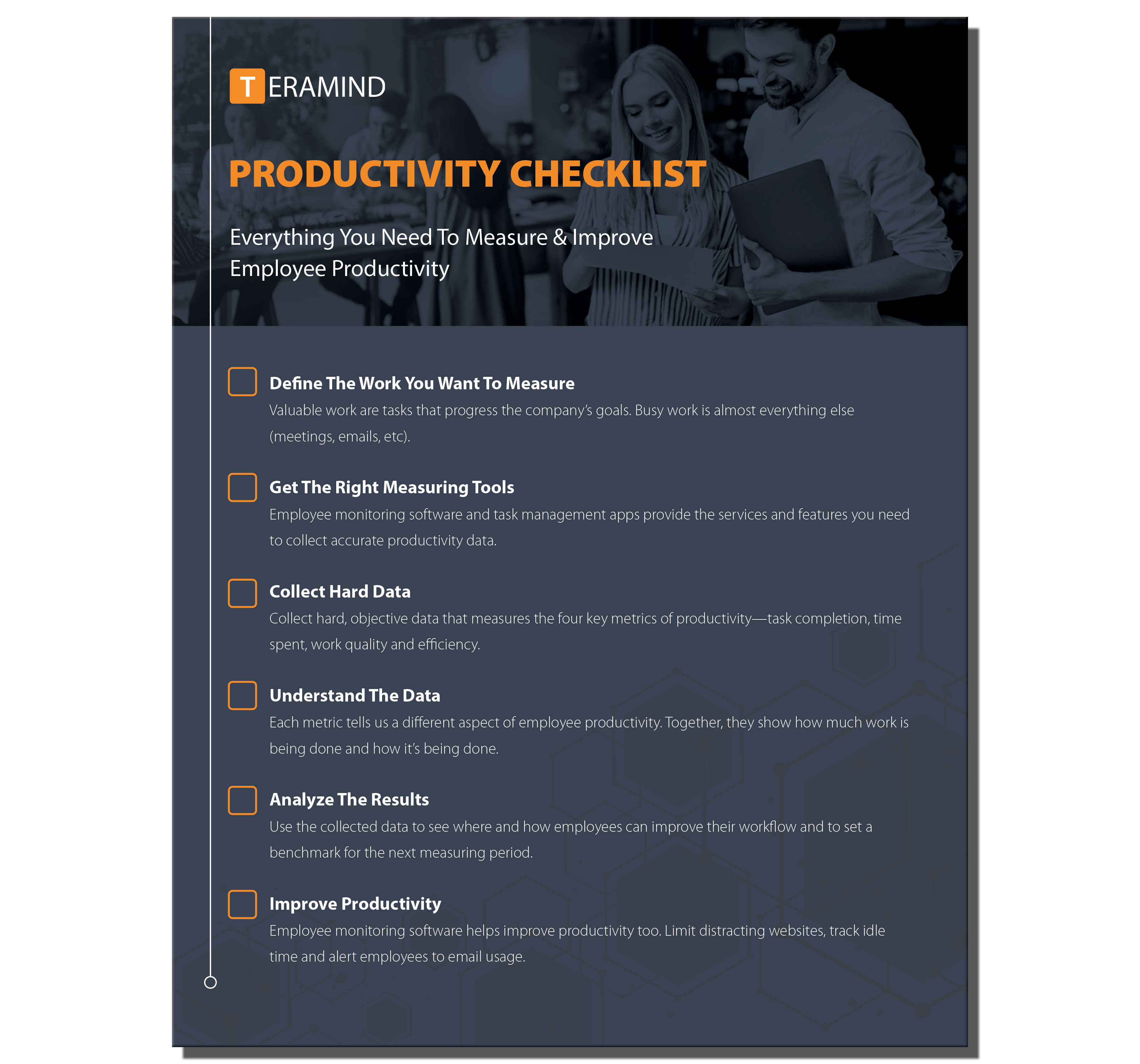 Ready to Take Productivity to the Next Level?
Download Our Productivity Checklist
Improving productivity starts here. Download our productivity checklist for step by step instruction on how to boost productivity among your team.